Volleyball Club Information When: Begins Monday, February 6th Normal Meeting Times: Tuesday / Thursday - 3:30 - 4:45 PM Permission Slips: Due by Friday, February 3rd (or sooner if max enrollment met) Contact: Mr. Petty (
jpetty@wtschools.org
) if you have any additional questions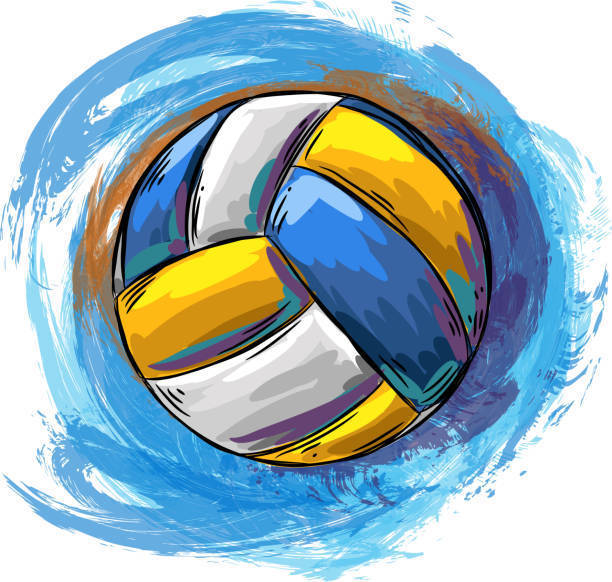 There will be an Early Dismissal today, 1/25, due to incoming inclement weather. LVMS Dismisses at 1:35 PM. Be Safe!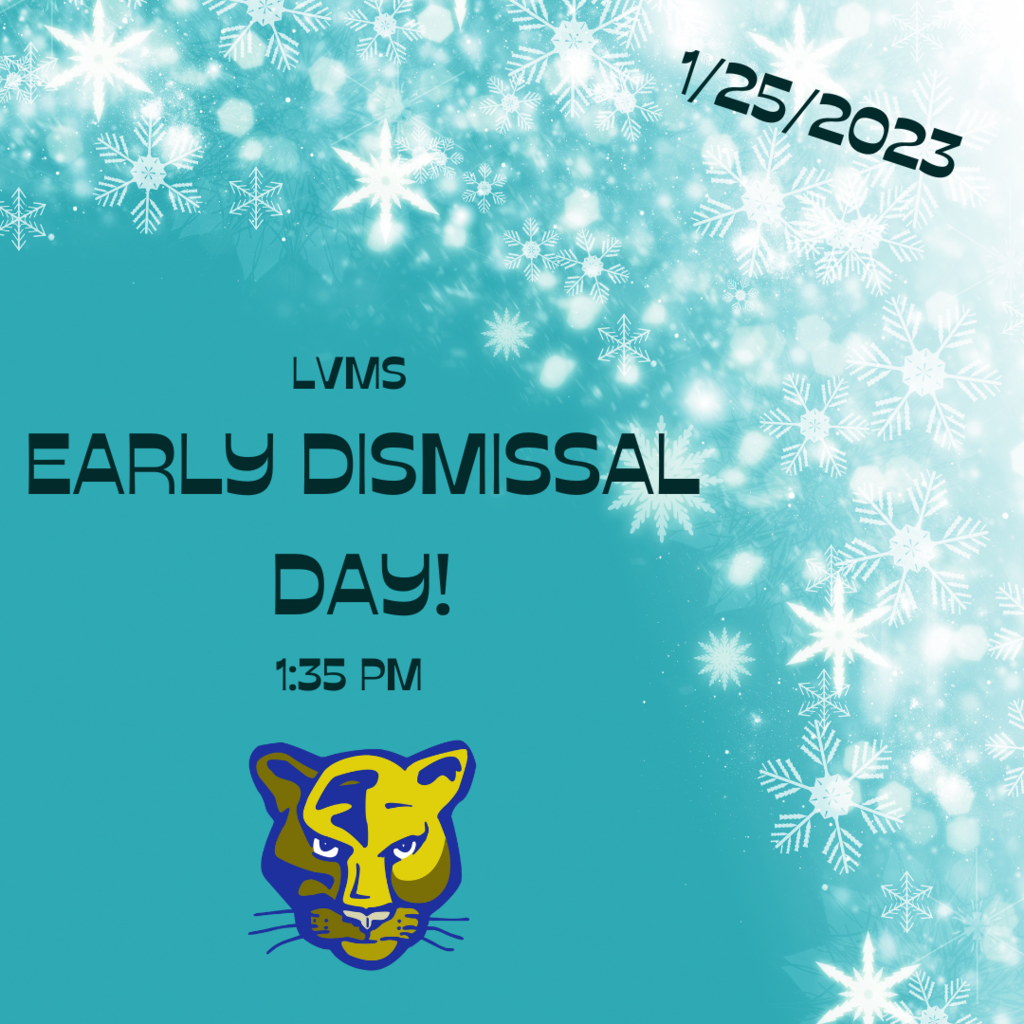 Attention all LVMS students! Applications for the National Junior Honors Society are due on Tuesday, January 31st. See Mrs. Smith in Room 20 for additional information.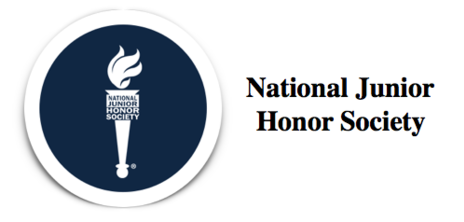 Attention 8th Grade Families! Deposits for the overnight Field Trip are due to homeroom teachers by this Friday, January 27th. Please contact your homeroom teacher directly if you need any additional information or have any questions.


Ms. Zajac's 6th graders learning about conductors and insulators!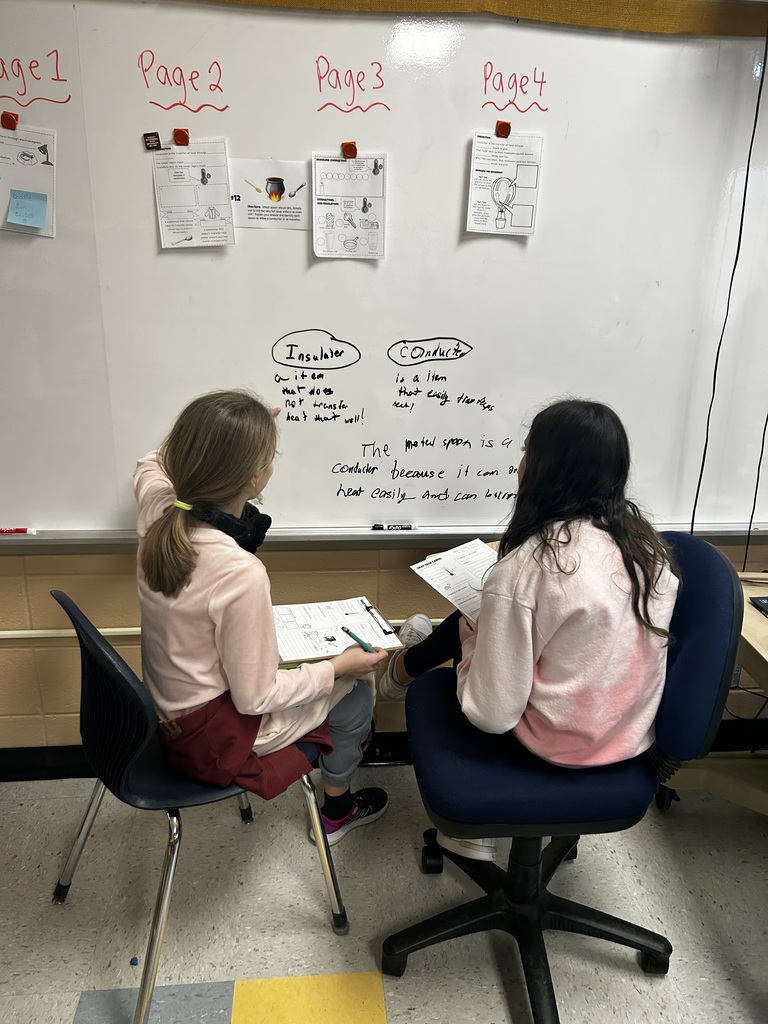 Mrs. Garofalo and Mrs. Abbate reviewed Heat Transfer with their 6th grade students through a variety of interactive lab demonstrations, models, and video examples.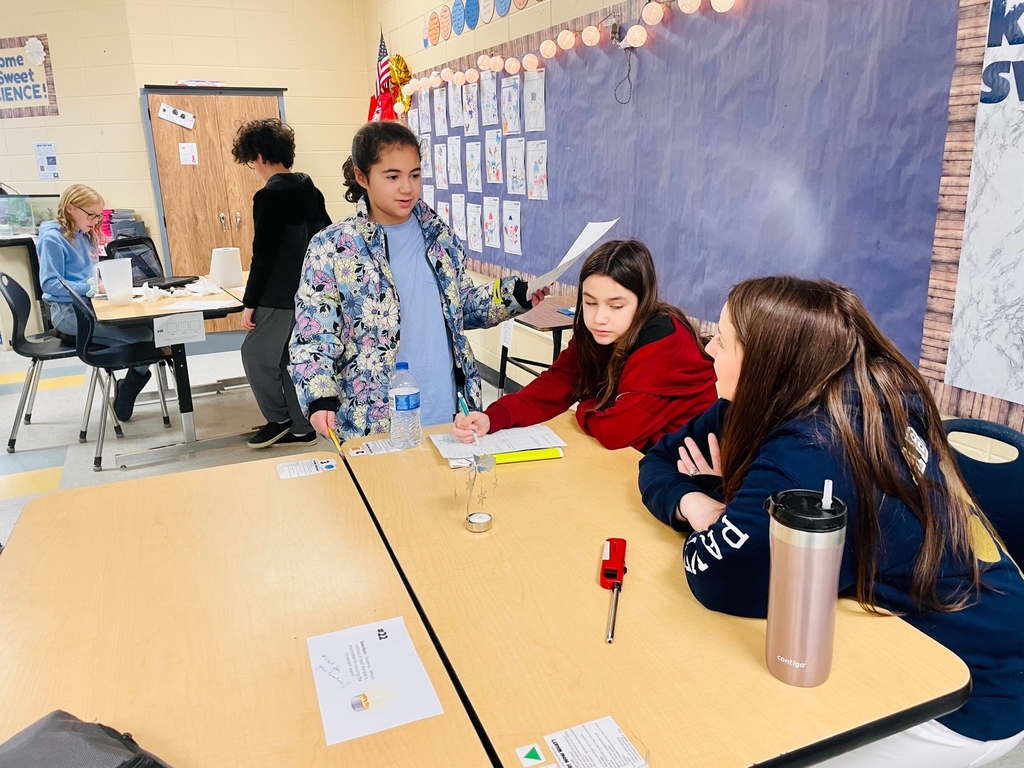 This weekend, seven of our LVMS students performed in concerts for select band and choir. They represented Long Valley Middle School with pride and dignity. Please congratulate Nadine Sirico, Zora Campbell, Cara Kaminski and Sarah Navas for their participation in the North Jersey Junior Area Band. Congratulations also go to Taylor Greenley, Madilyn Waskis and Ellie Shannon for their participation in the Morris Area Junior Honor Choir.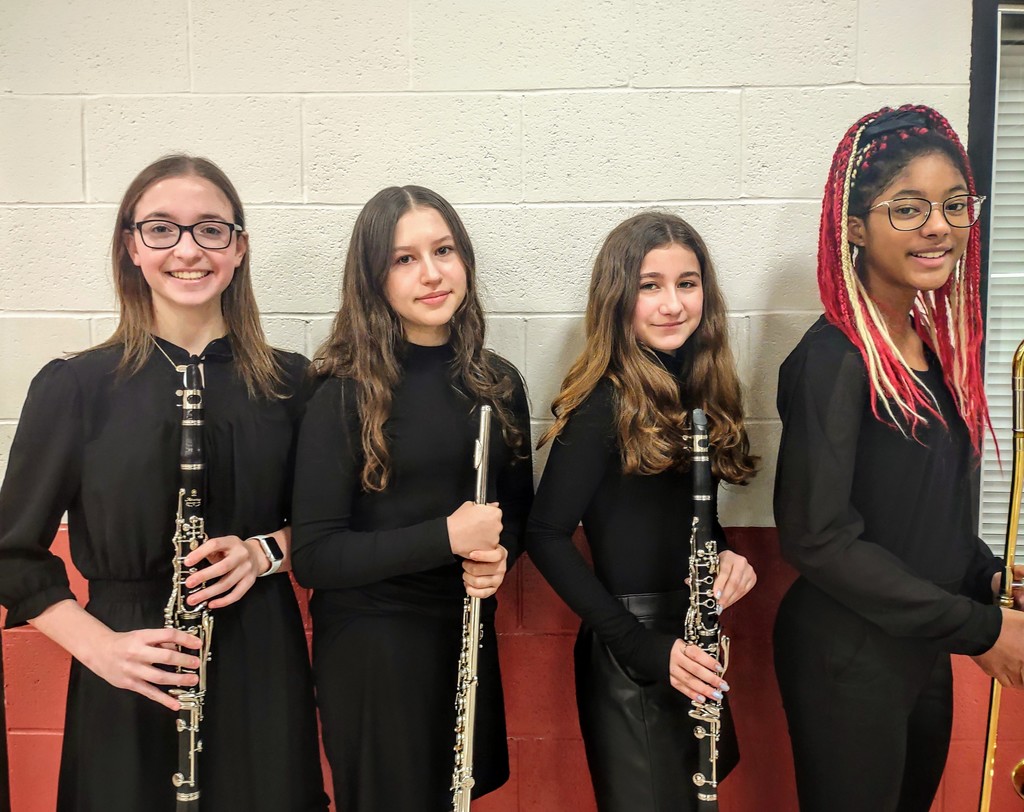 Busy Professional Development Day at LVMS today! Dr. Turnamian presented plans to the LVMS staff for our new "Profile of a Panther" initiative. Staff members worked collaboratively in the PAC to reflect on goals for our LVMS community.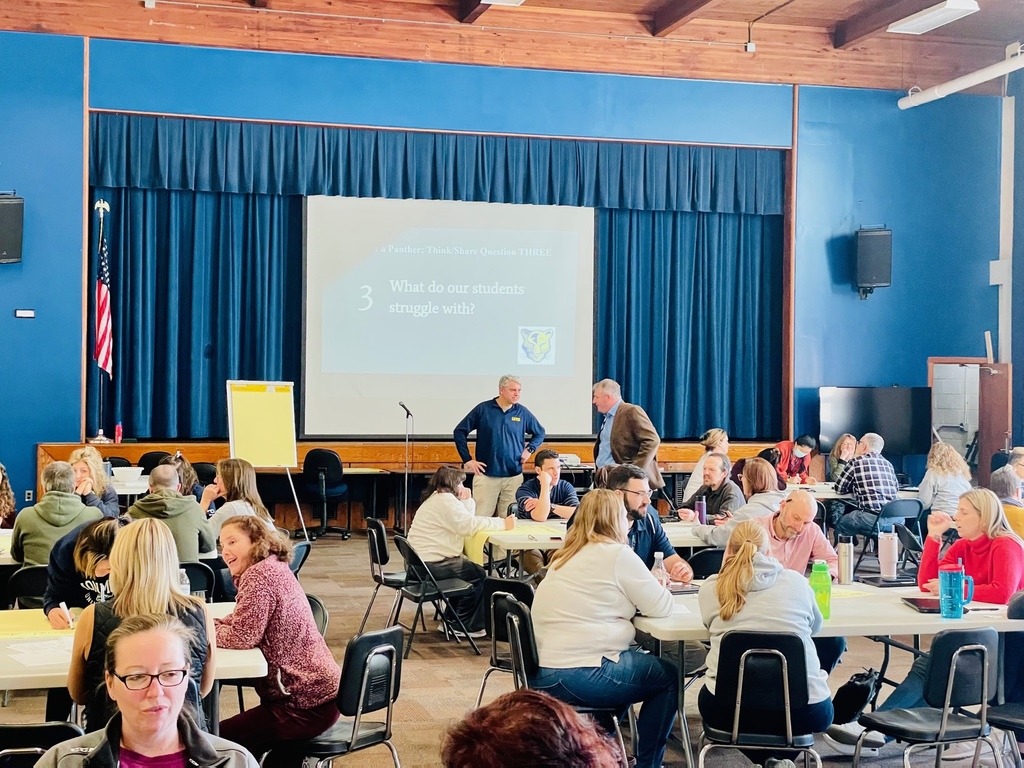 School will be CLOSED for all students on Monday, January 16th in observance of Dr. Martin Luther King, Jr. Day.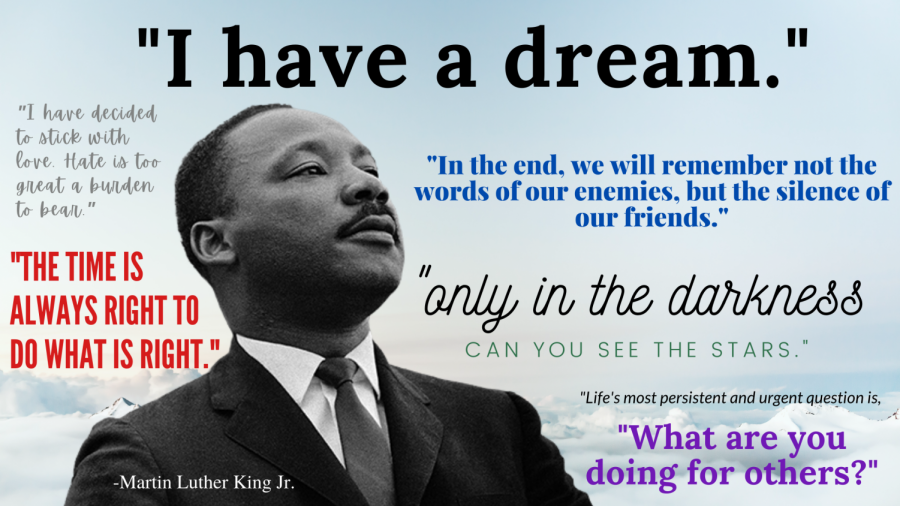 REMINDER: The monthly LVMS PTA meeting is TONIGHT at 7 pm in the school library. An election will occur to fill the open PTA President and Treasurer positions. Come join us!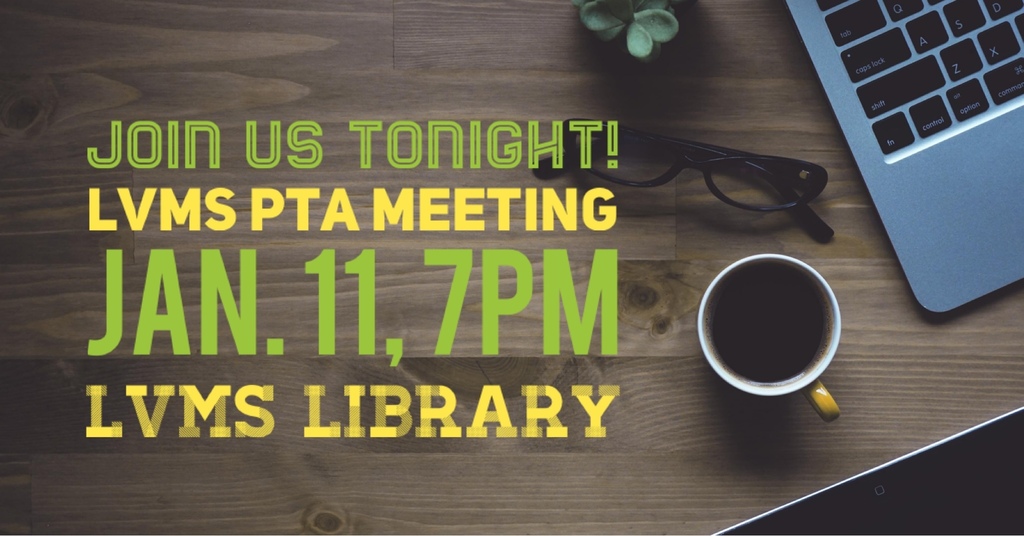 Are you interested in learning about another culture? Do you know how people celebrate the New Year in Asia? Please join the West Morris Central Chinese Program for "Asian Culture Day" on January 14th, 2023 at the Chester Library! You can watch a traditional lion dance show, learn to do calligraphy/crafts/Kungfu, and taste some delicious Chinese foods! Everyone is welcome!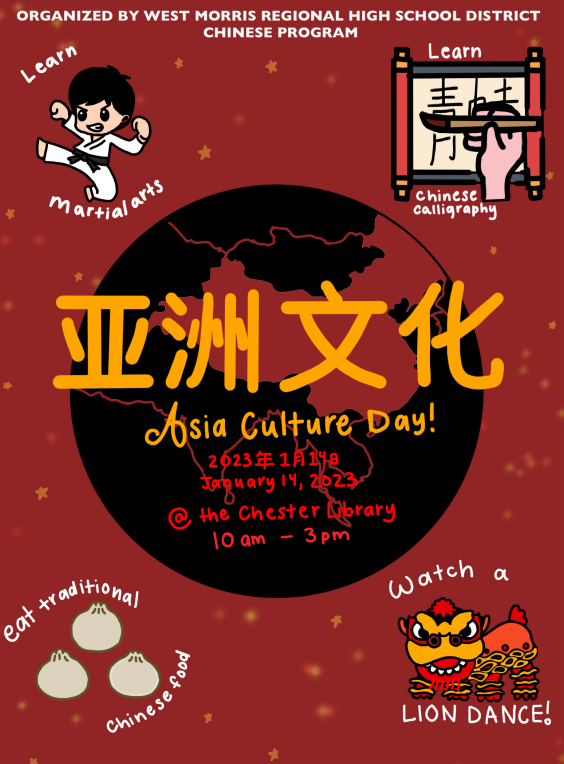 The members of the NJHS are selling PureVida school color bracelets! Bracelets are $8.00 each. Flyers will be handed out during lunches and made available during homeroom. The final day to order a bracelet is Friday, January 27, 2023. Please see Mrs. Smith in Room 20 with any additional questions.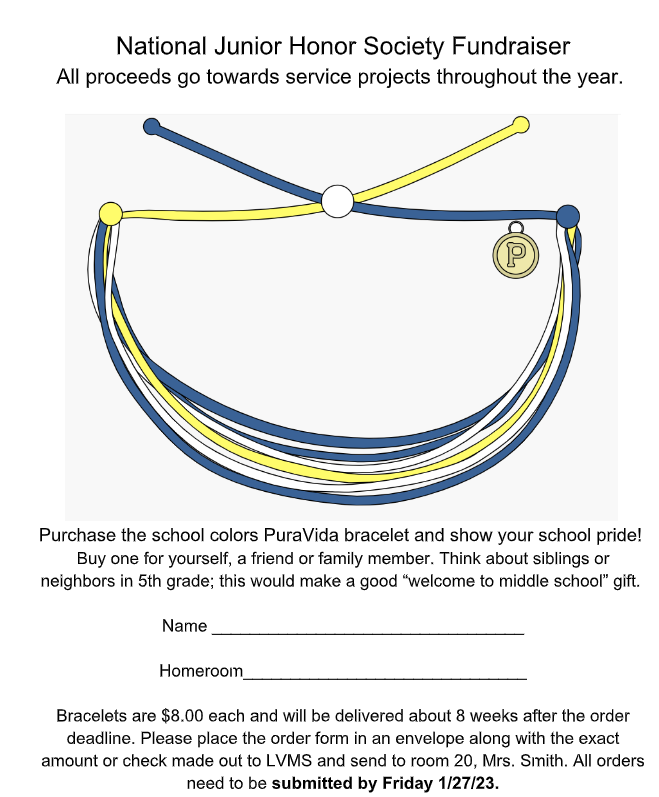 Mrs. Walsh and her 7th grade students worked with our Librarian, Mrs. Taylor-Flynn, to take a "genre walk" to explore different genres of books. The students found some good reads and enjoyed the experience. in the Library!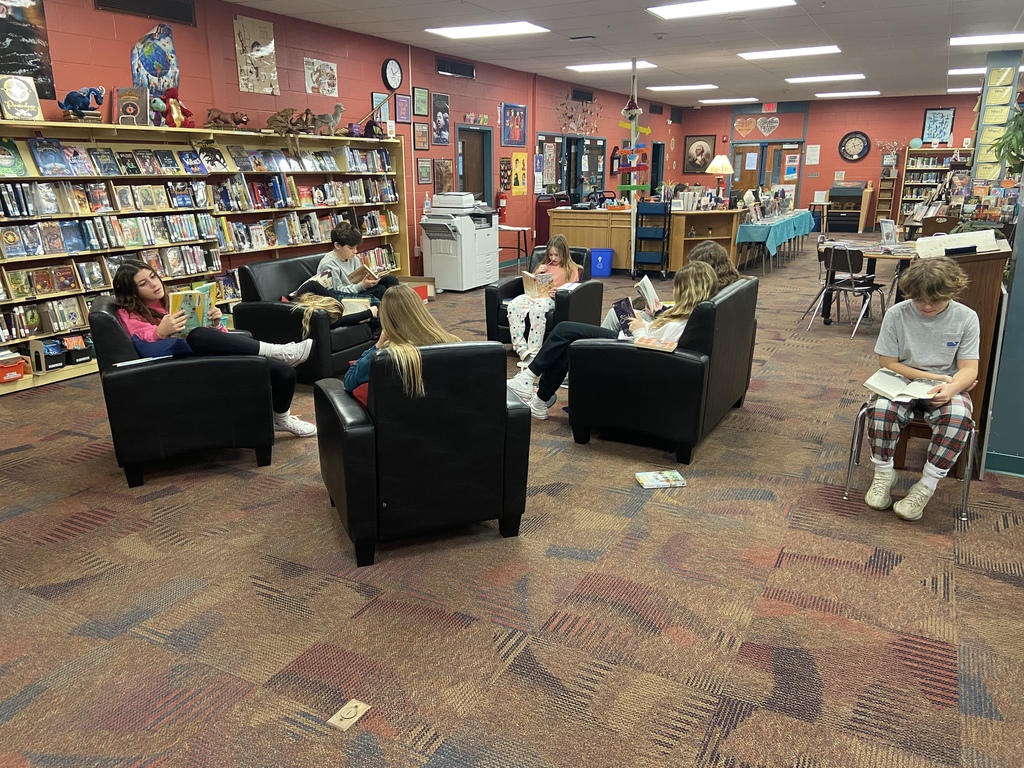 All are invited to our first PTA meeting of 2023 on Wed., Jan. 11 , 7pm, LVMS Library. An election will be held for the open PTA President and Treasurer positions at that time. If you are interested in running for either role (interim through June 2023), please contact Ashley Collins,
ptalvms@gmail.com
.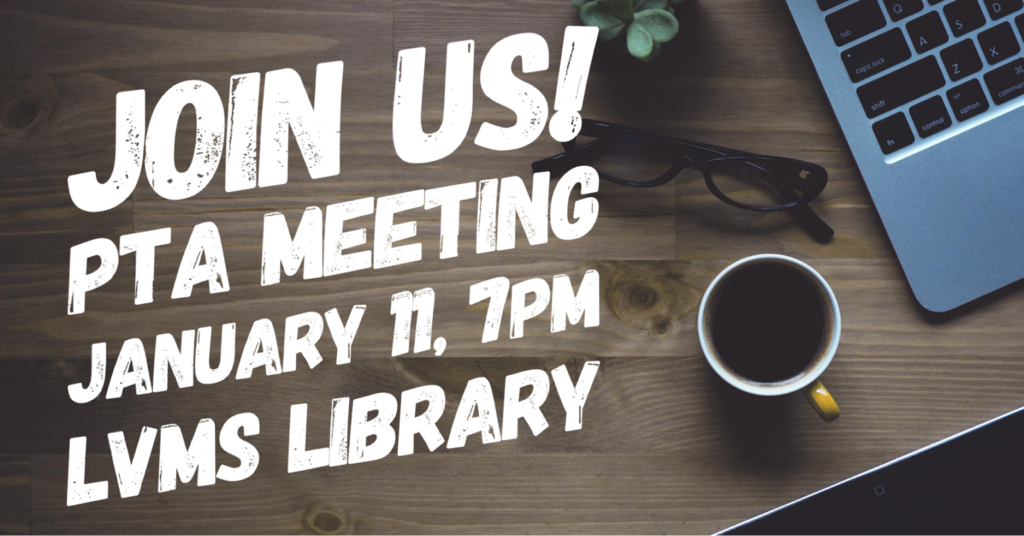 It's not too early to start thinking about Spring Sports at LVMS! All paperwork and physicals for Spring Sports will be due on Friday, March 17th. Our Spring Sports include baseball, softball, and boys/girls track & field. Please visit our Sports Page for additional information and paperwork.
https://www.wtschools.org/o/lvms/page/informationitems

Happy New Year to all of our LVMS Staff, Students, and Families! Wishing everyone health, happiness, and success in 2023!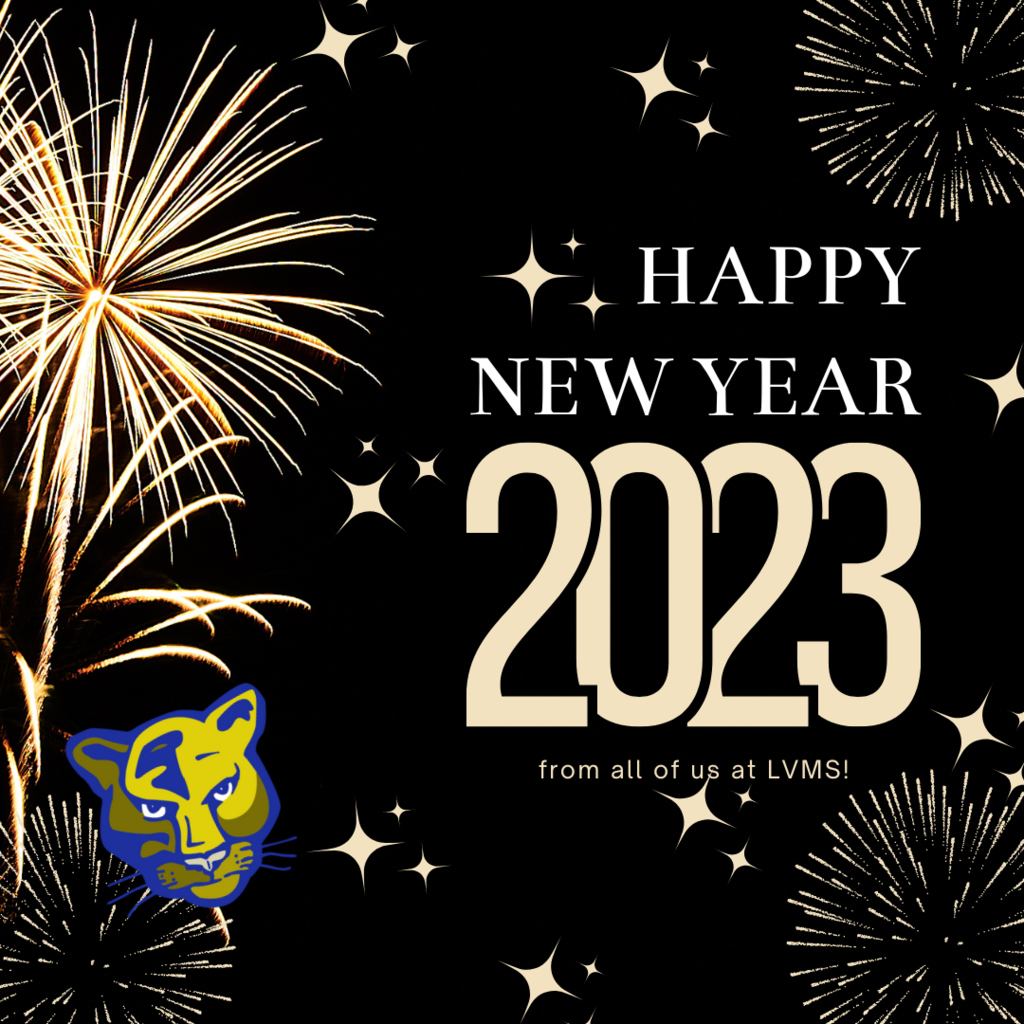 On behalf of the Washington Township Administration and Staff, Happy Holidays to all of our LVMS Students and Families. We hope everyone is able to have a relaxing Winter Break. As a reminder, ALL Washington Township School will re-open on Tuesday, January 3rd, 2023.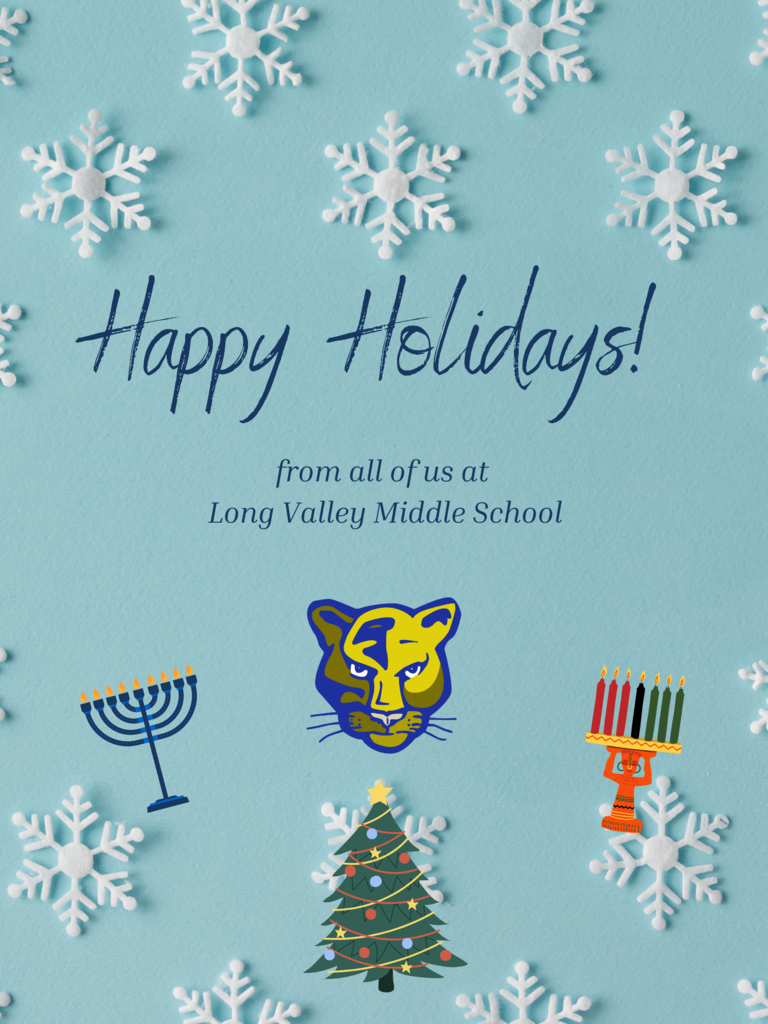 Amazing Toys for Tots Benefit Concert at LVMS today! Thank you to all staff members involved and for all of the donations to a great cause! Check out the performance by visiting
https://www.youtube.com/watch?v=0TrecqElqDM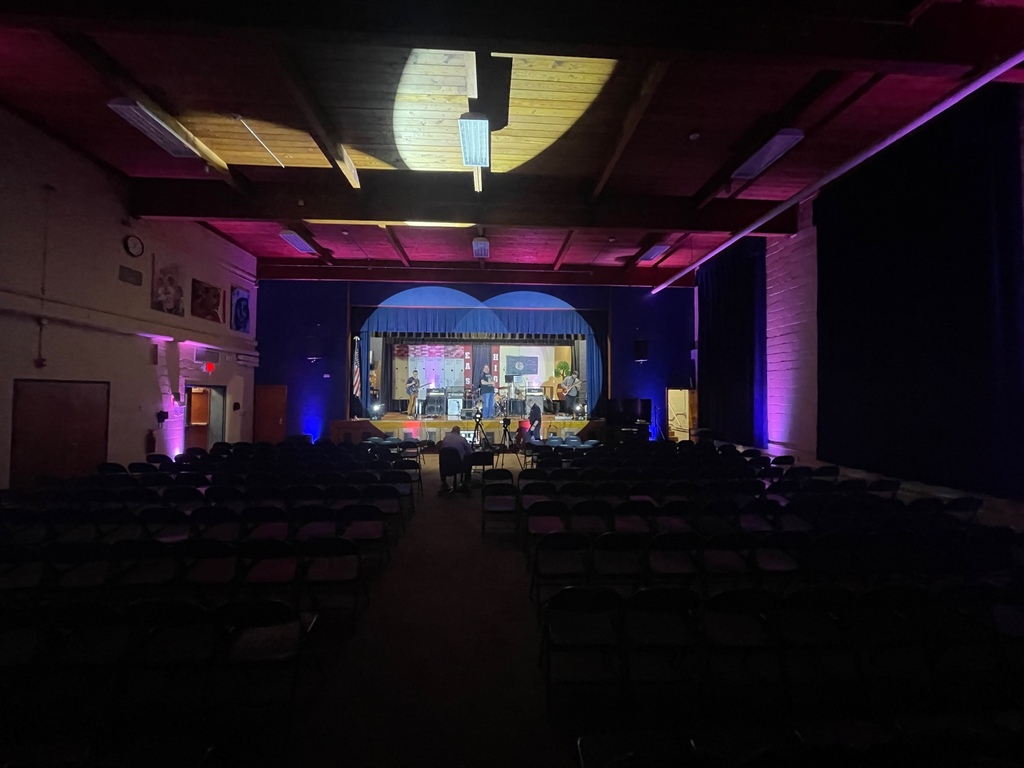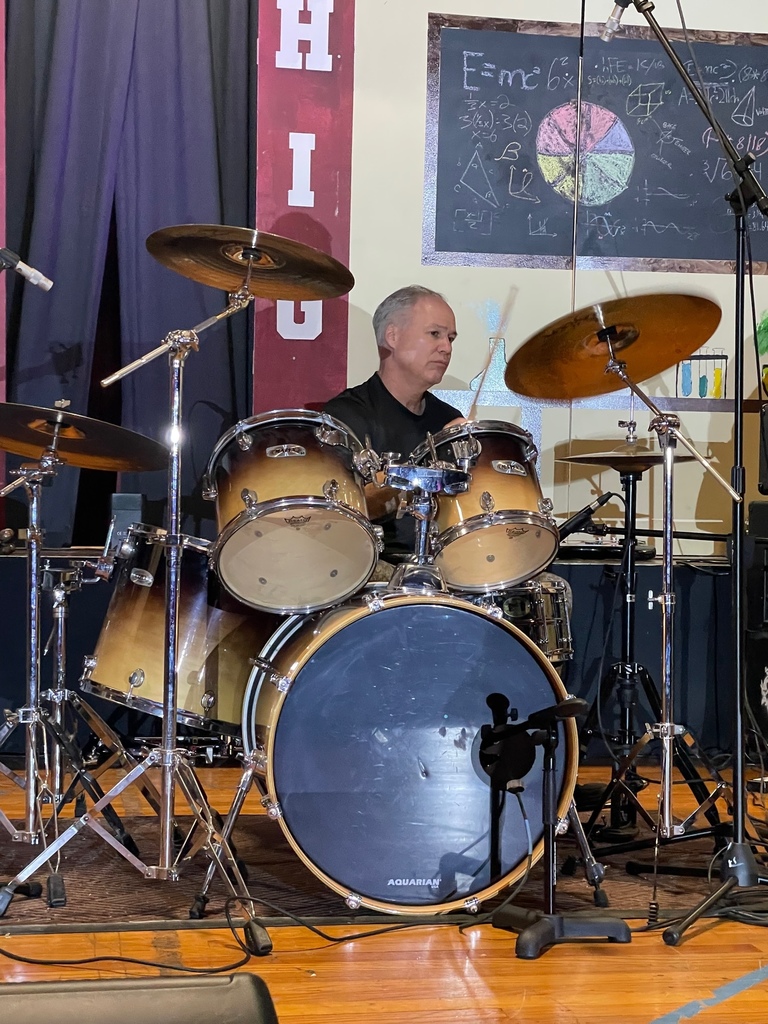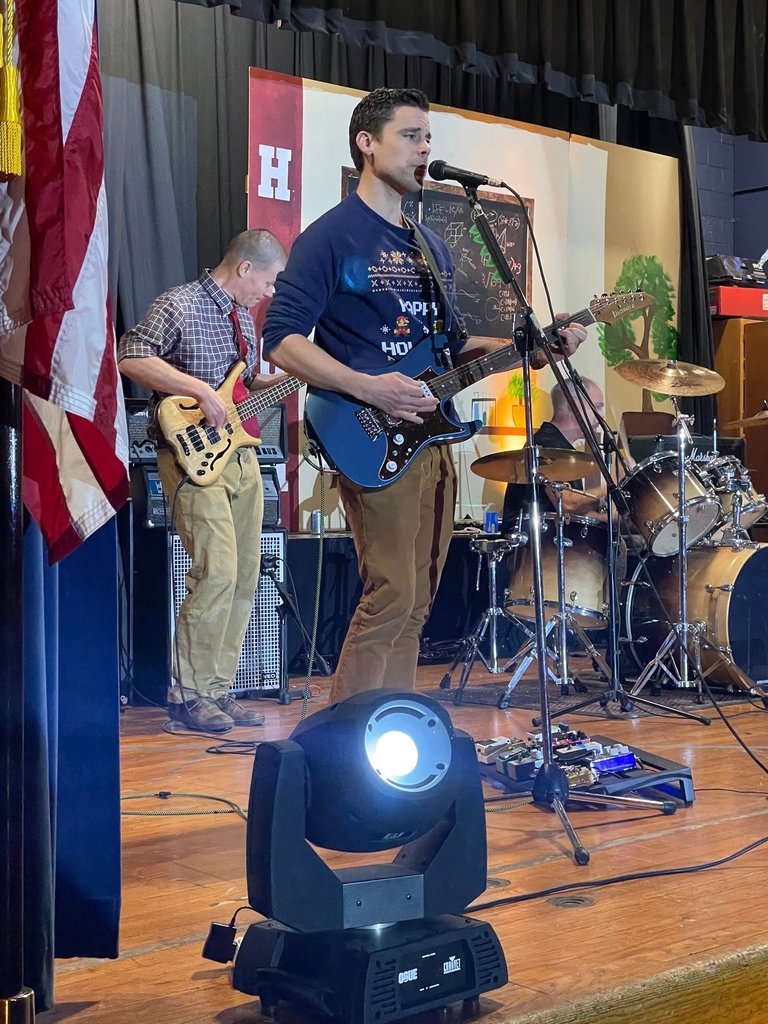 Missing a water bottle or item of clothing? Don't forget to check the Lost and Found located at the Main Entrance of LVMS. All unclaimed items will be donated after Friday, December 23rd.

Happy Hanukkah to all that are celebrating!