Both families and teachers were thrilled to be face-to-face and altogether for Back to School Night! Kudos to our teachers and their fabulous presentations.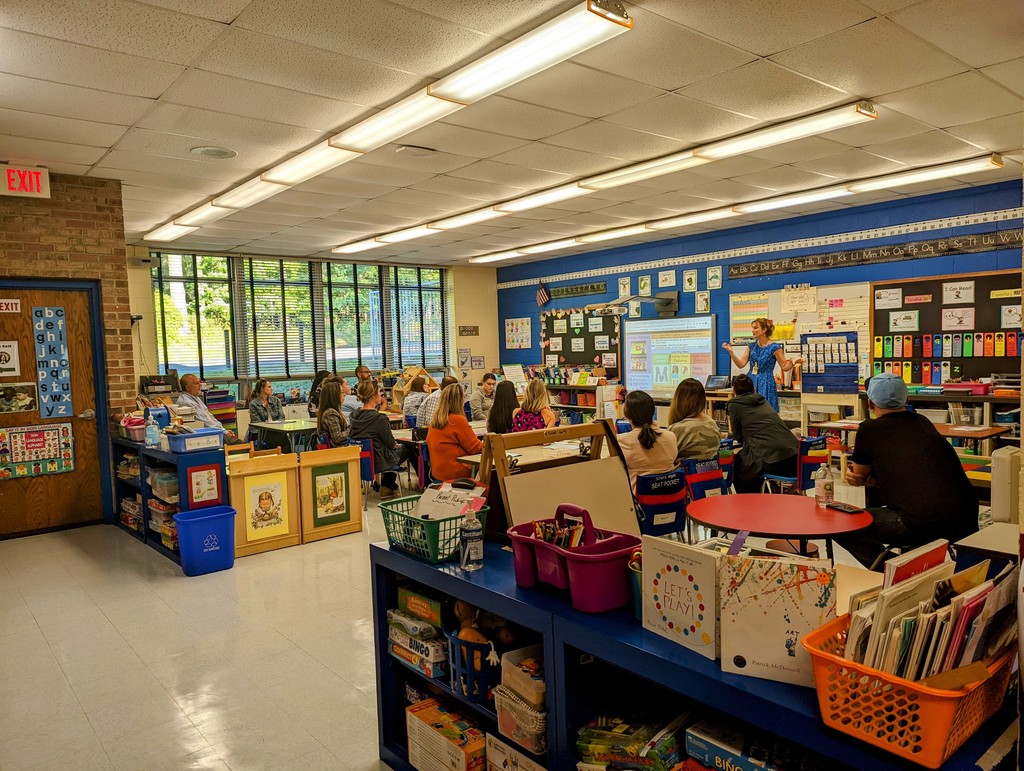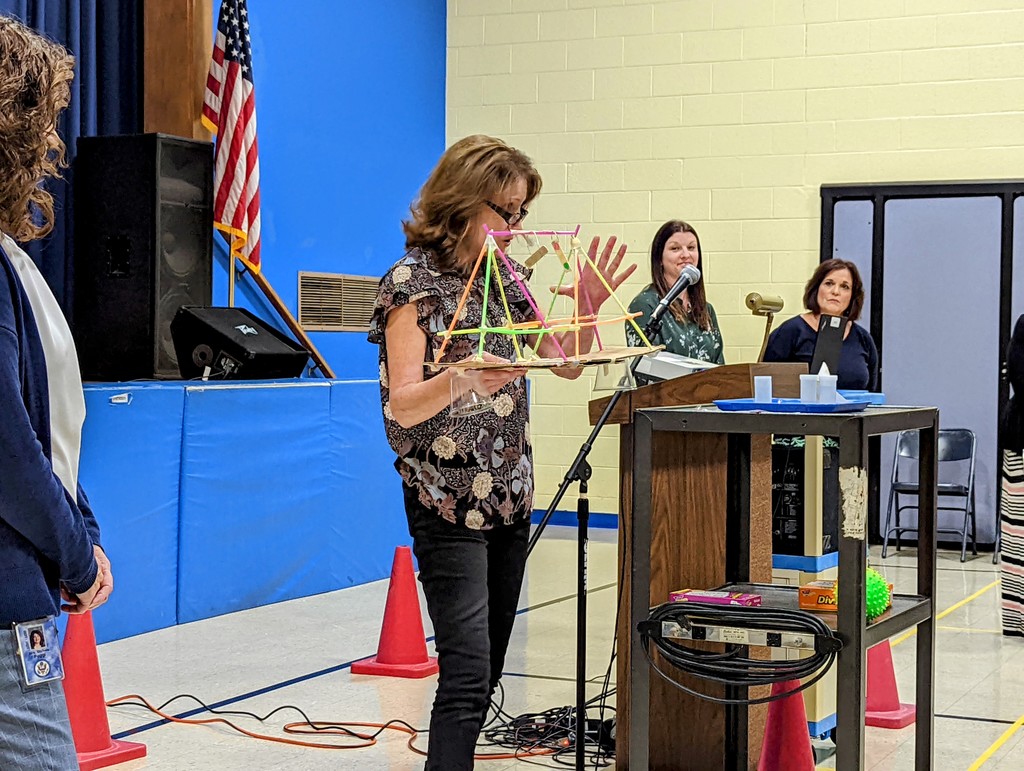 Nurse Braithwaite and Mrs. Ressland review healthy choices with students such as hand washing, healthy eating, exercise and more. We are thankful for our health heroes here at school!

Our 5th grade morning announcers shared an interesting fact about the Autumn Equinox today. Today the sun crosses the celestial equator moving southward. An old legend tells us that you can balance an egg upright on the Equinox. We had success balancing an egg in the main office today. Will it balance on other days of the year? We will have to experiment.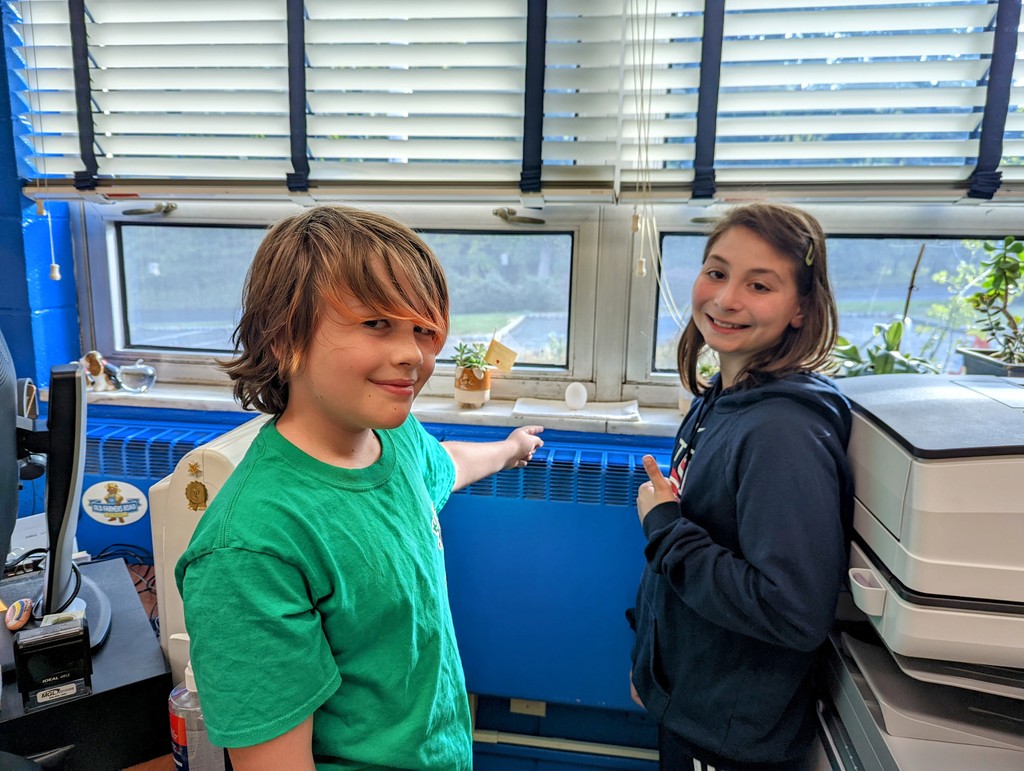 Mrs. Burns gathers her students for an energizing and engaging morning activity that gets students thinking as a team and prepared for learning!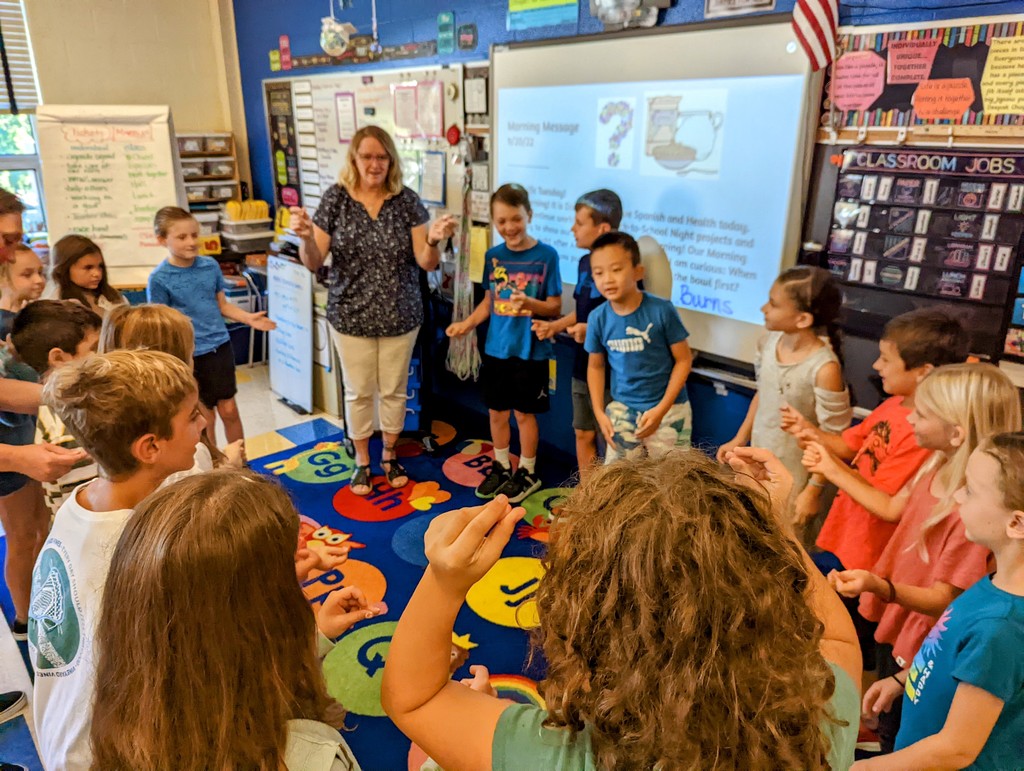 Mrs. Poggi's class is using math manipulatives to learn the concept of regrouping with multi-digit subtraction. The use of base ten blocks taps into students visual and tactile learning styles so that they can fully understand the how and why behind the regrouping process.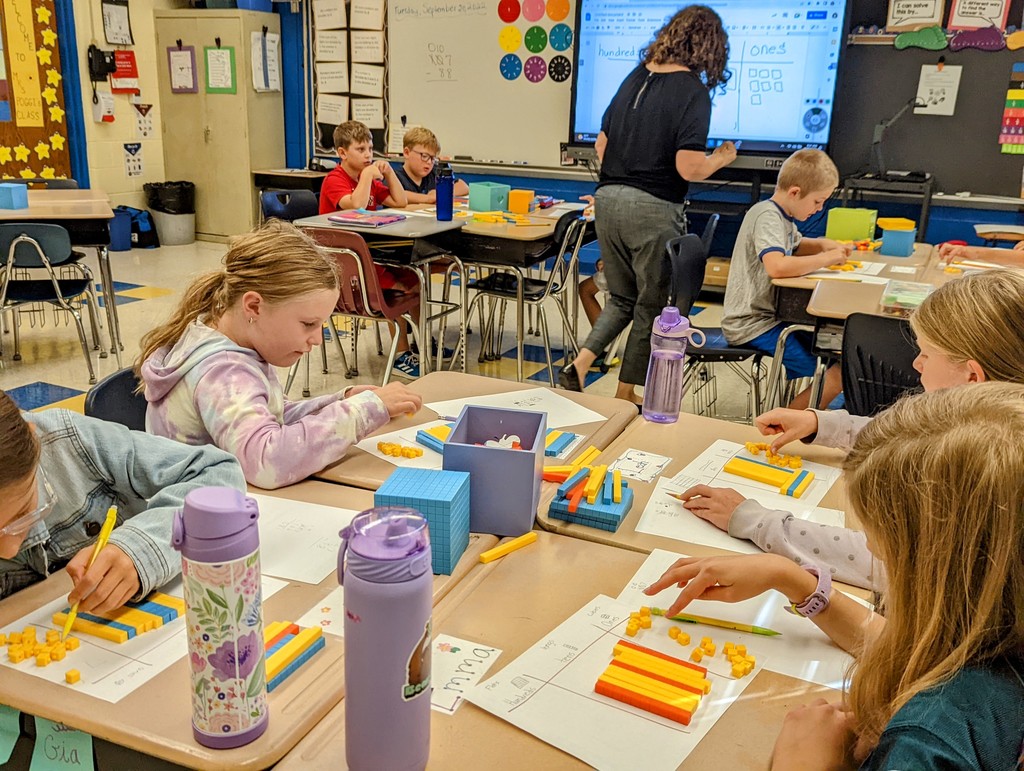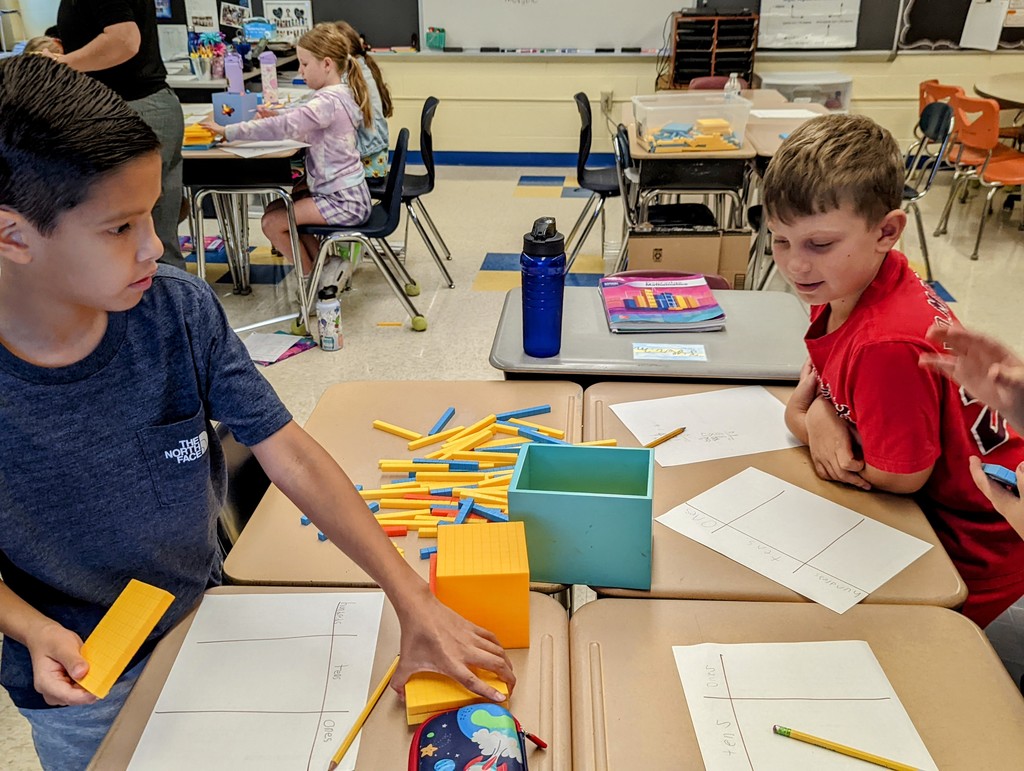 First grade friends are participating in a fun color scavenger hunt activity that gets them up and and moving to and from the carpet. Every child is included and feels like part of a team!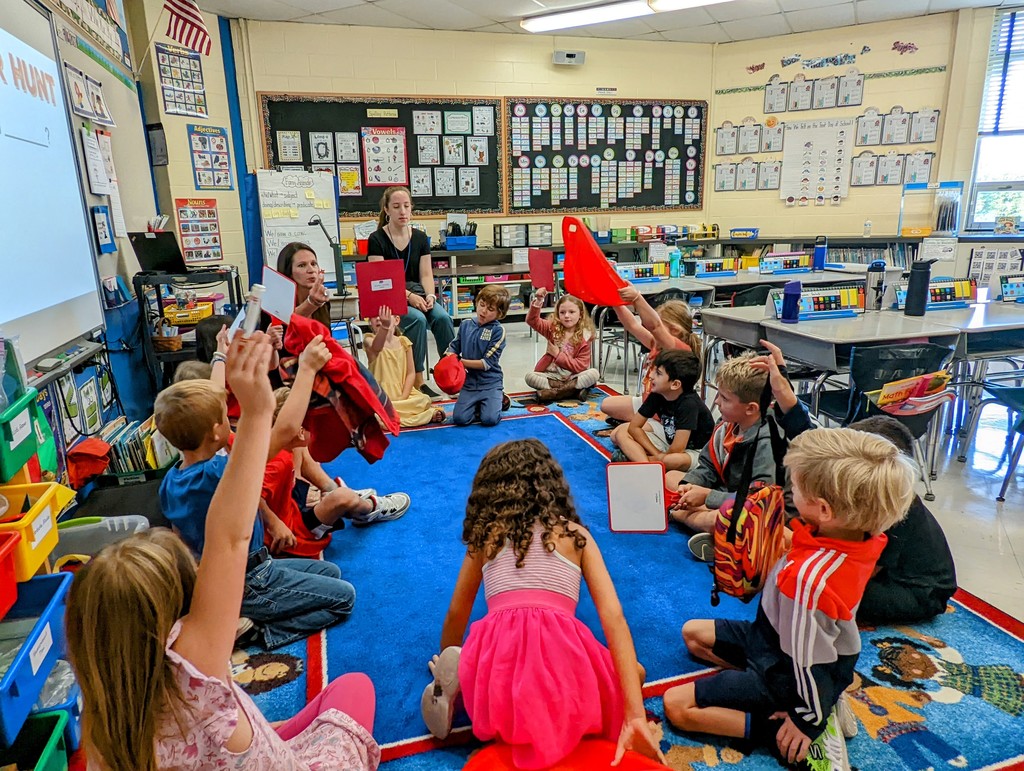 Students greet each other by name as they pass the ball around the Morning Meeting circle. Teachers explain the importance of making eye contact with one another.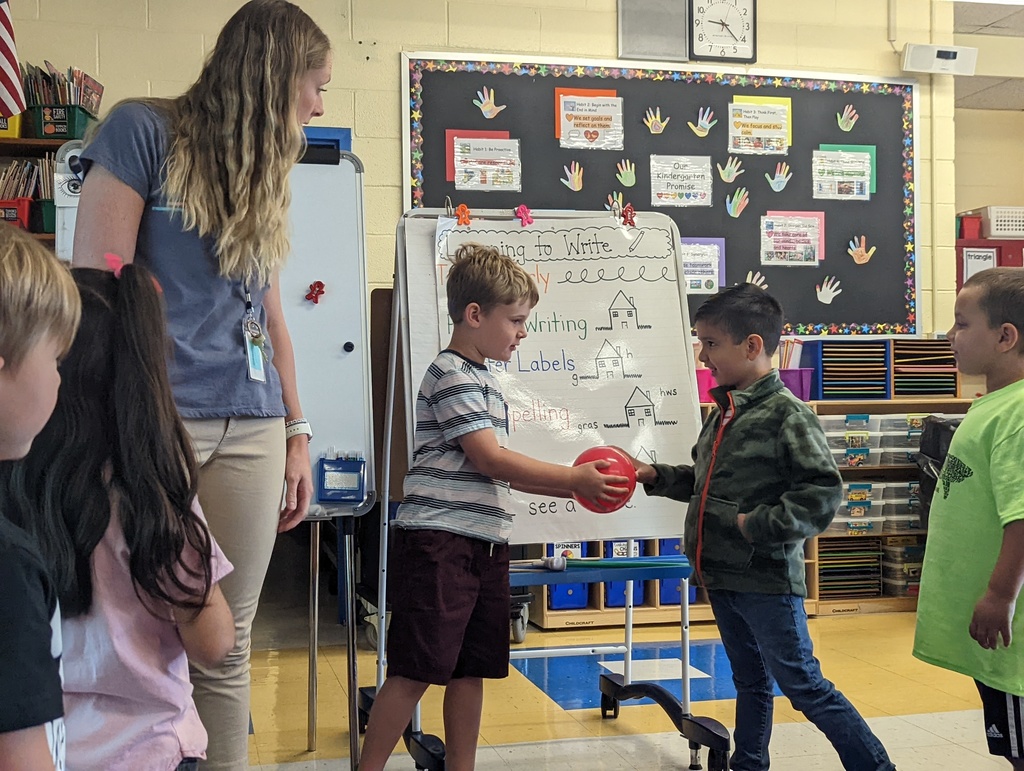 First Graders are doing a fun mirror partner activity during their morning meeting. They are really feeling in sync with one another.

Kindergarten is doing a musical morning meeting for the letter Mm. What a wonderful way to start the day!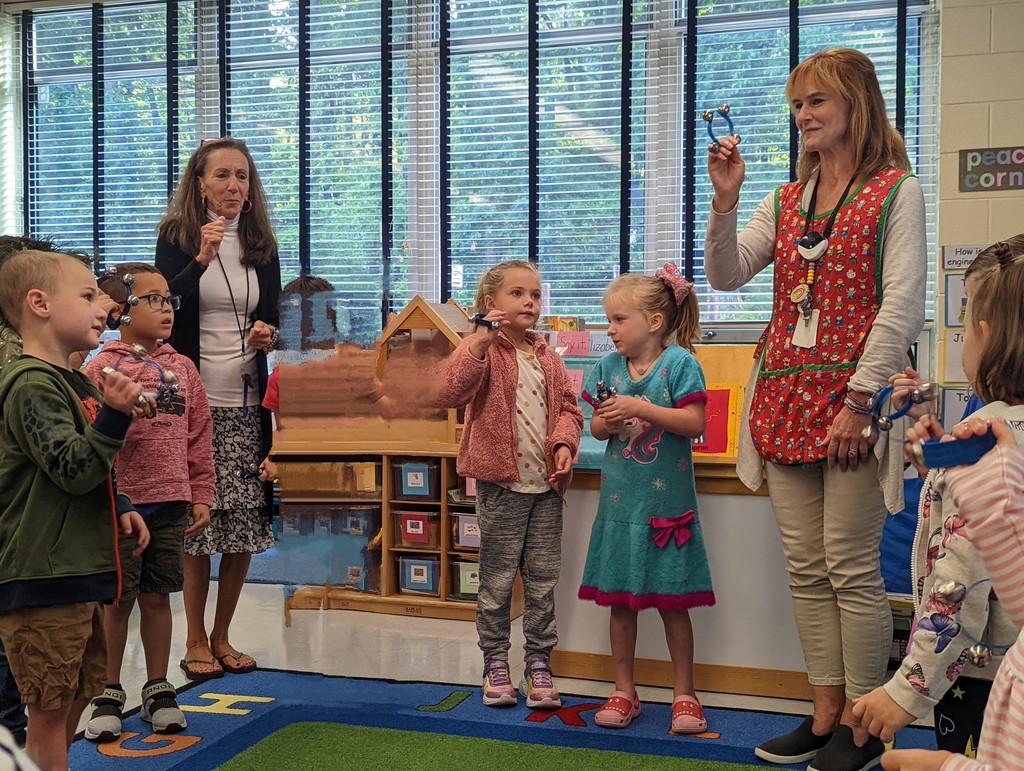 We celebrated our first school spirit day with a visit from Bowser!!! There were hugs, high fives, dancing, singing and lots of smiles. We are so proud to work and learn at Old Farmers Road School were "Caring is Cool"!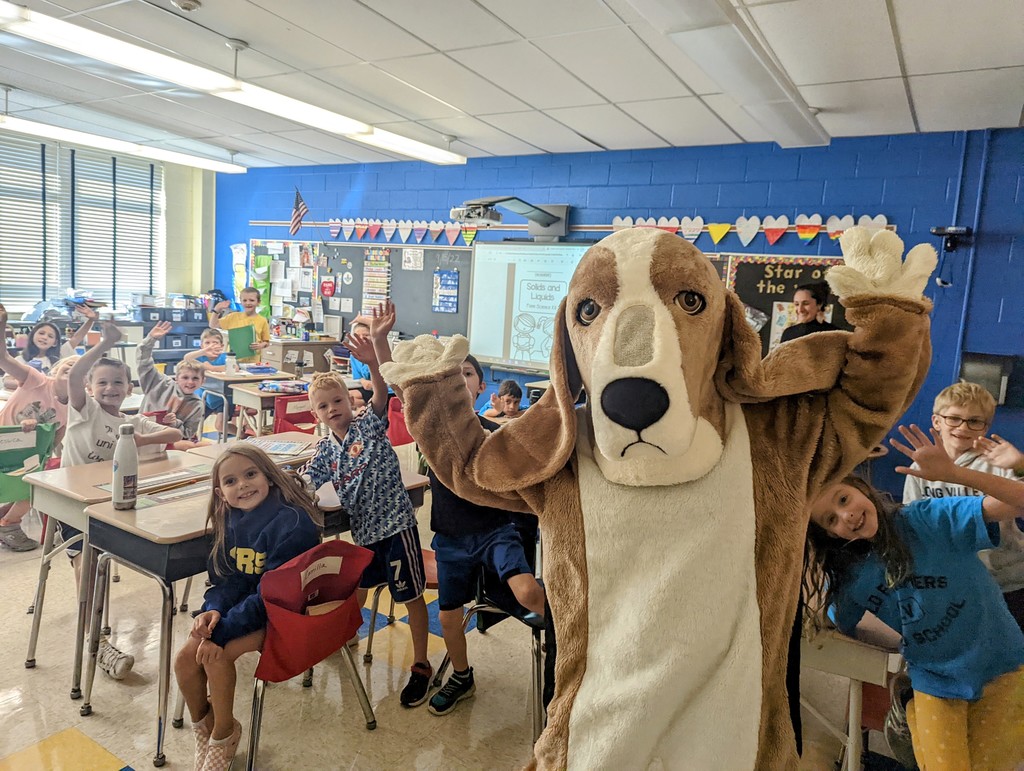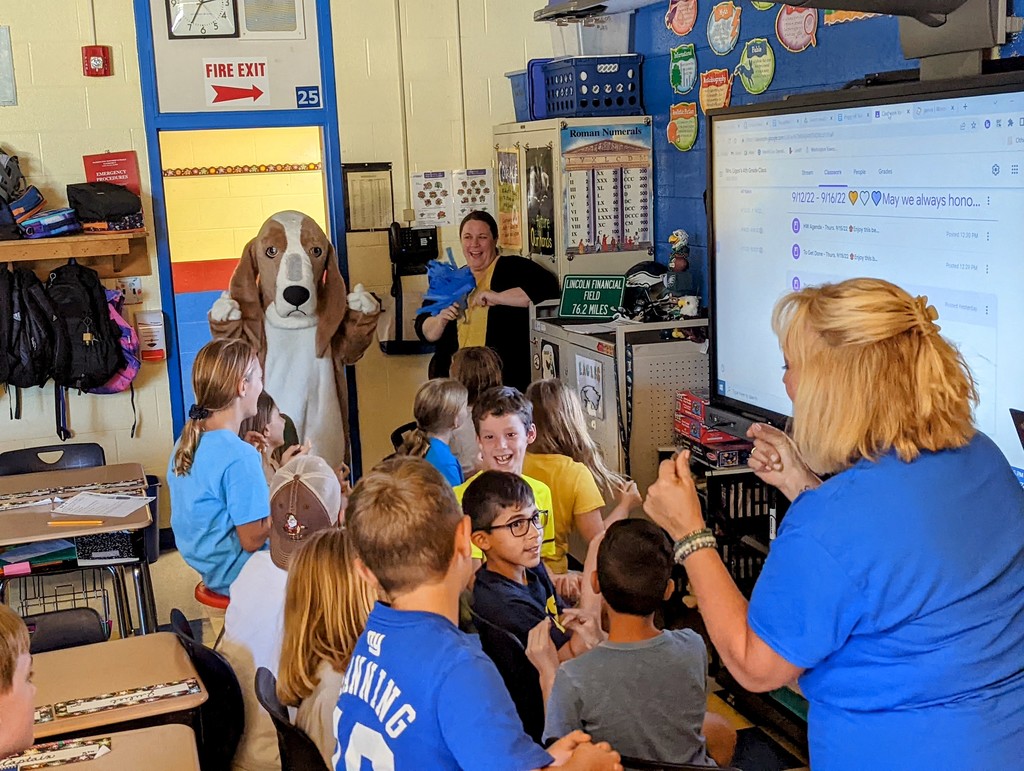 Our fourth grade engineers test out their film case rockets that they planned and designed themselves.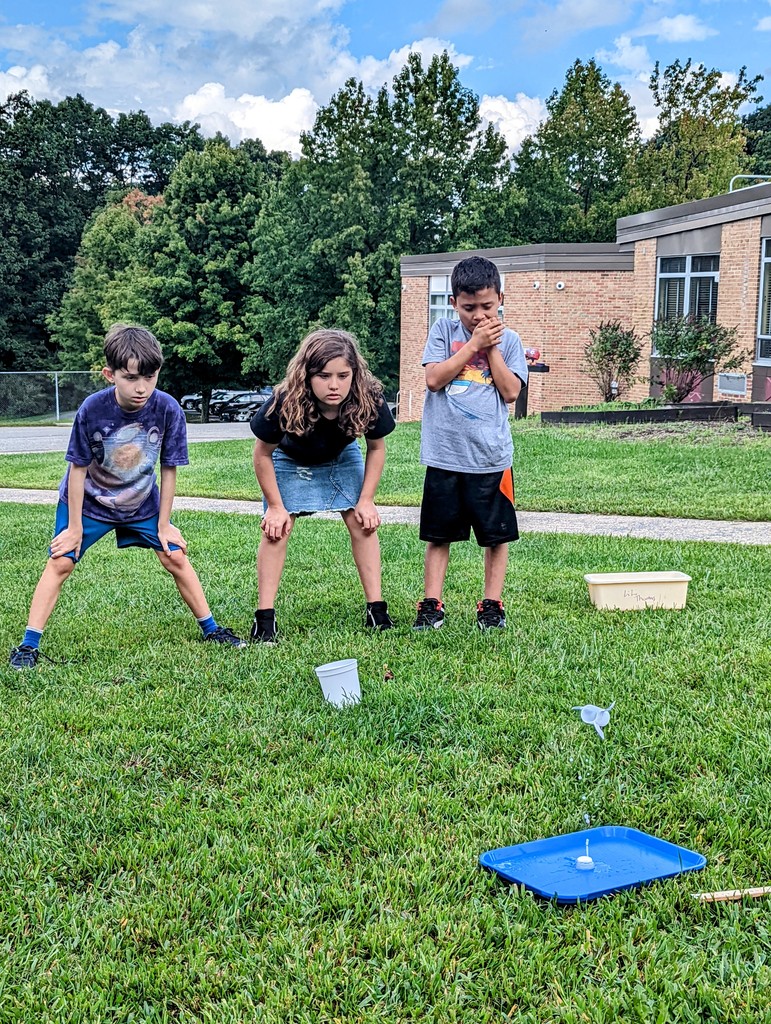 In remembrance of 9/11 we displayed our patriotism with a moment of silence. We are grateful to our police officers, fire fighters, armed forces, and rescue workers for their sacrifices in the protection of our country.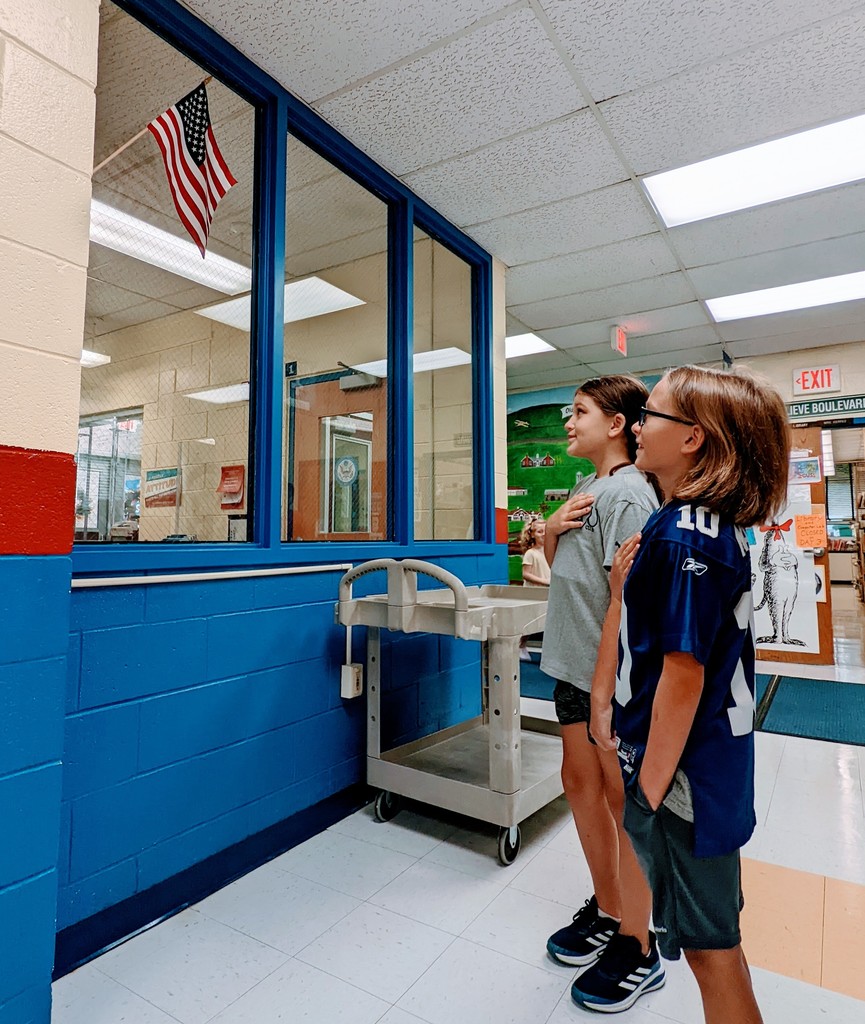 Our friendly bus driver greets Kindergarten students with a smile.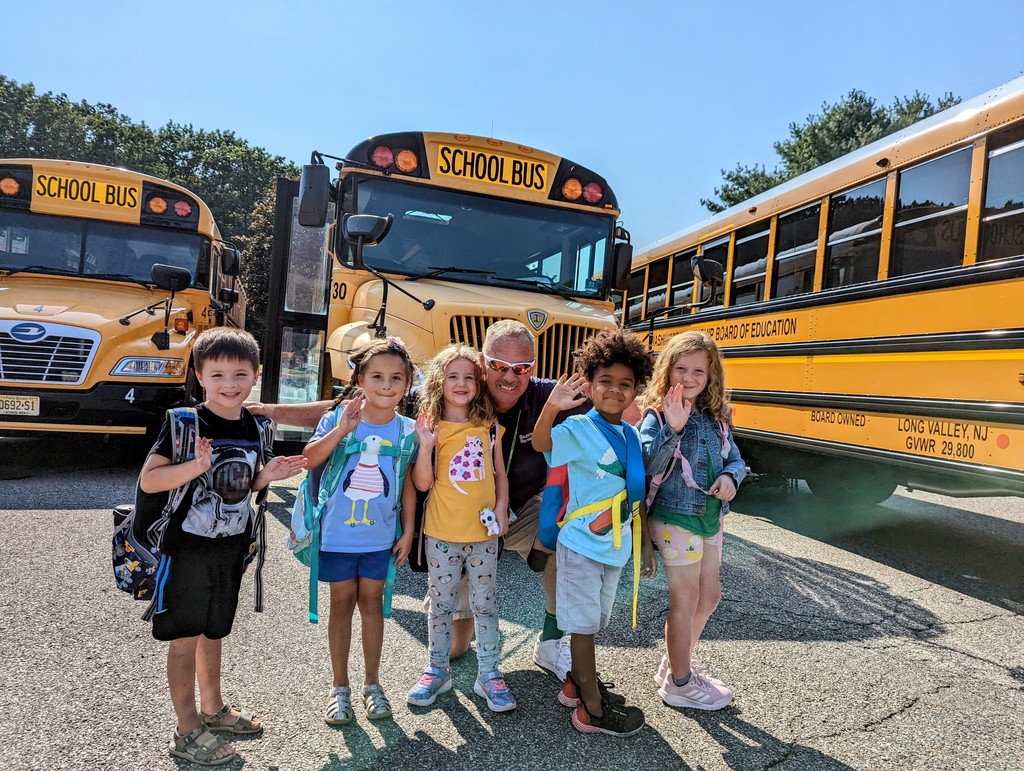 We are also pleased to welcome Sgt. Robert Oranchak, a Washington Township police officer, to Old Farmers Road School. Sgt. Oranchak will serve as the School Resource Officer. His primary role is to enhance our safety and security as well as form positive relationships with our students and staff.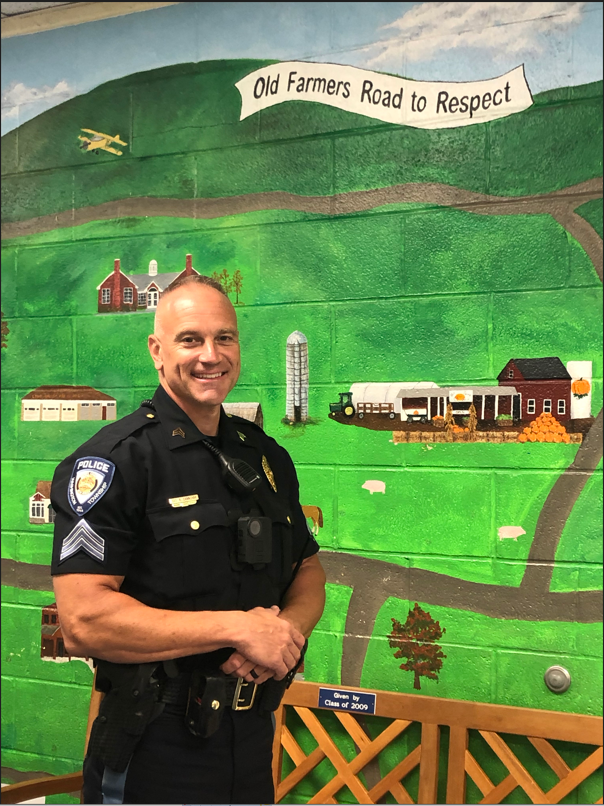 Have a Great First Day!

We had lots of smiles at our Open House and Ice Cream Social. Bowser even joined for the fun!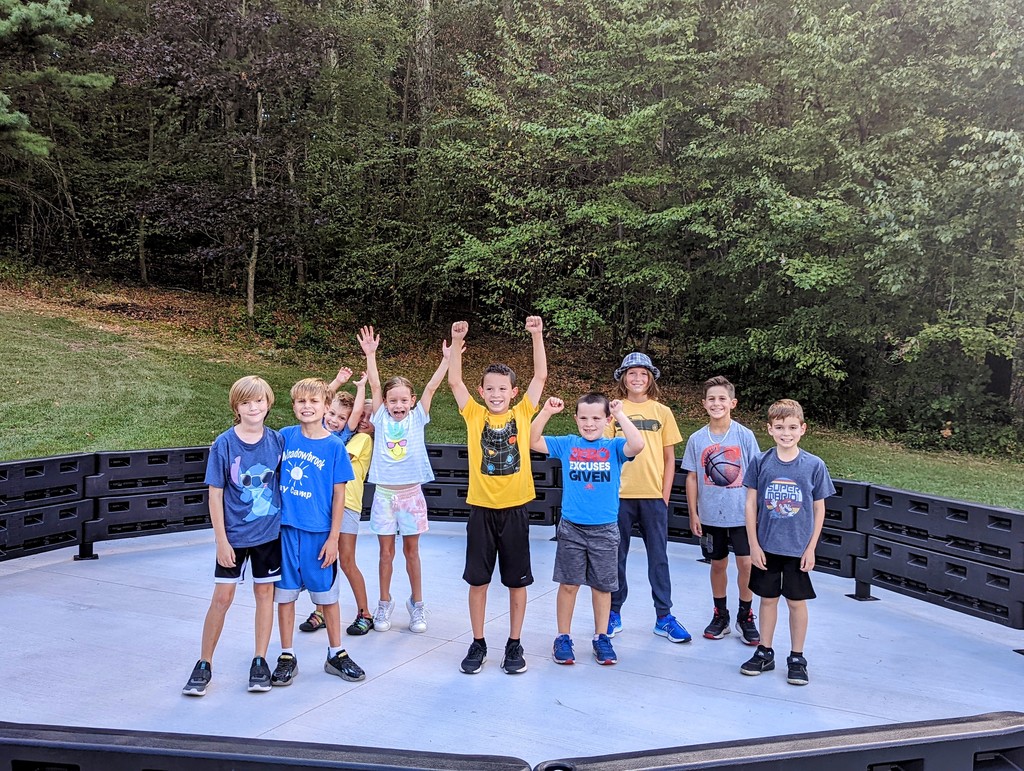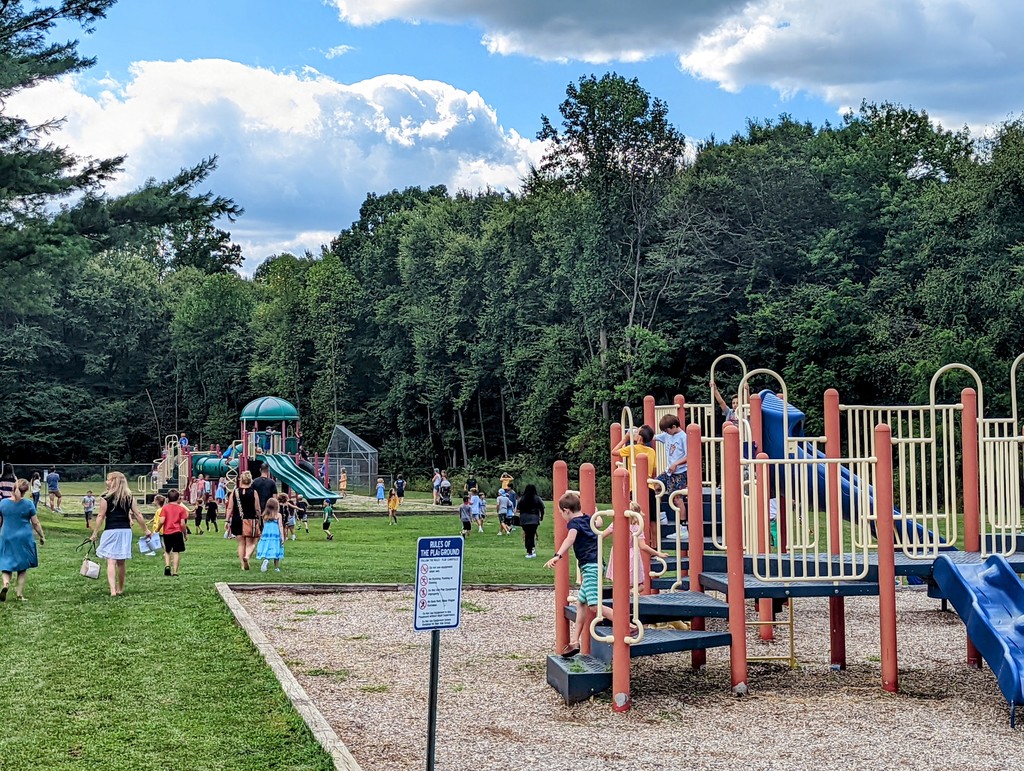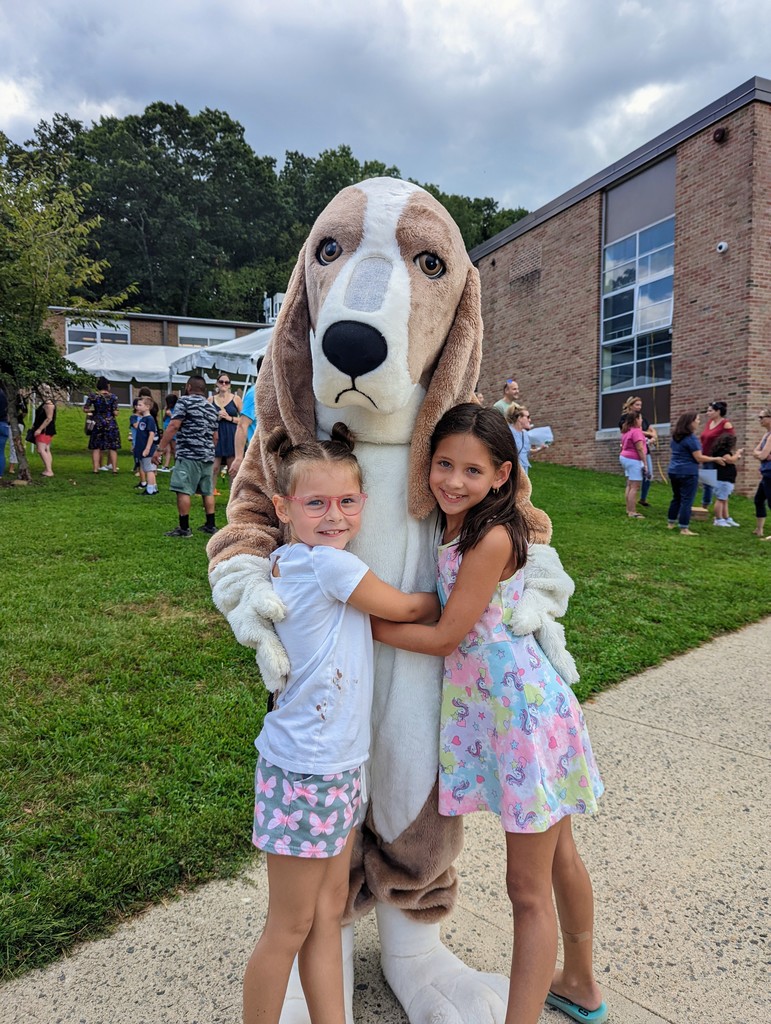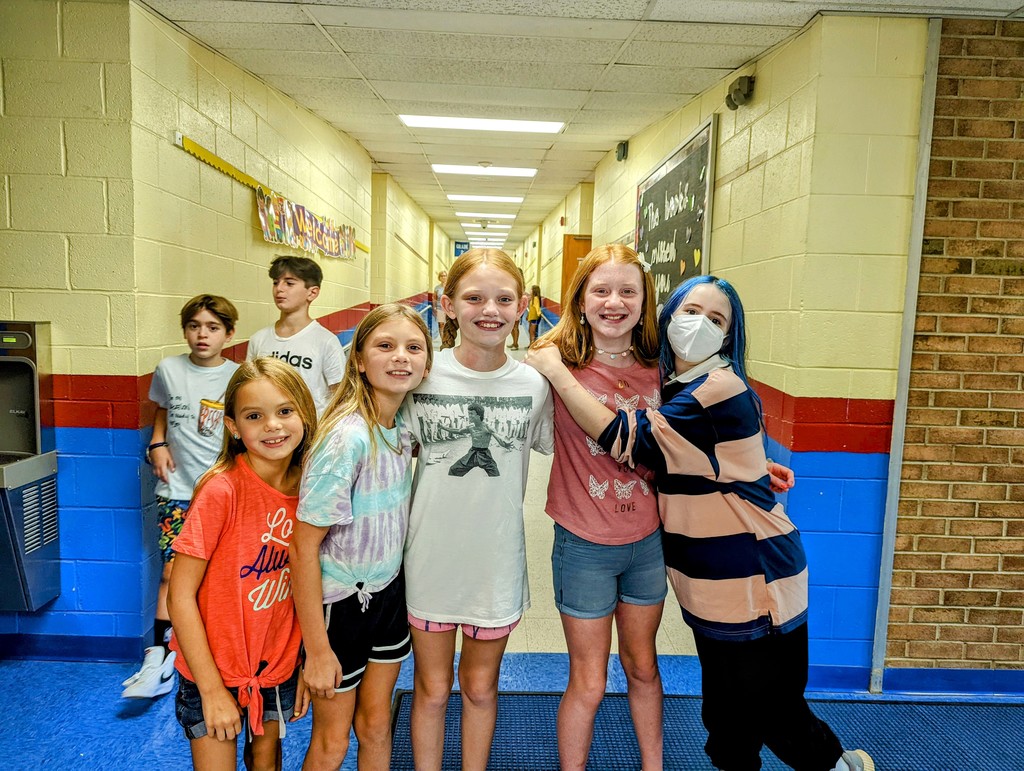 Thank you to our very generous PTO who provided a "Bowser's Coffee" welcome breakfast for teachers as we prepare for the return of our students!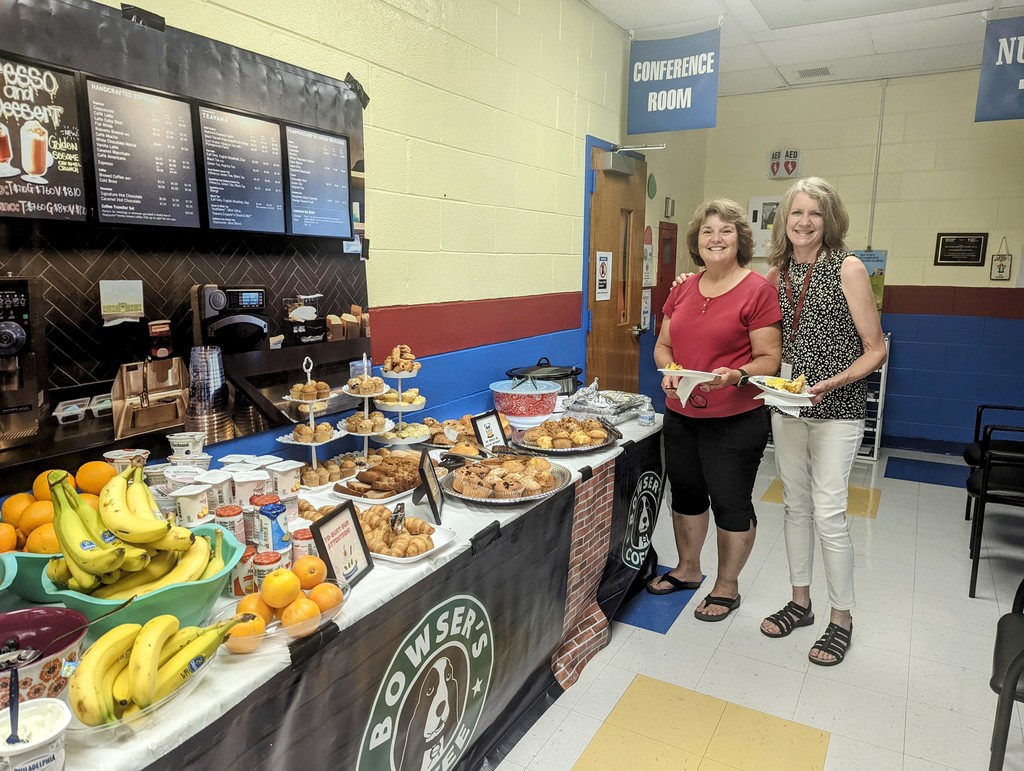 Grades K-5 Health Curriculum Chat with Deborah Russo, Director of Curriculum and Instruction and the Health Curriculum Committee WHERE: Flocktown Road School - Music Room WHEN: Wednesday, August 24, 2022 TIME: 6:30 pm Please RSVP here:
https://forms.gle/HU2NHM82Cb4Dj46c8

We are getting ready to return to school! The OFRS Open Houses for Grades 1 - 5 are as follows: Monday, August 29th from 1:30 - 2:30 for Grades 2 & 3. Wednesday, August 31st from 1: 30 - 2:30 Grades 1, 4, & 5. Wednesday, August 31st @ 2:30 Ice Cream Social for Everyone!

Kindergarten Bus Orientation on Tuesday, August 30th in the cafeteria. The PTO sponsored bagel breakfast is at 9:30 am. The bus orientation is at 10:00 am. The classroom visits are at 11:00 am. Please park in the lower parking lot. Mrs. Twomey, Miss Bernardo and Mrs. Bononno look forward to meeting you!